A thorough explanation of the secrets of research that leads to successful imports from China on Alibaba (1688.com) with images!
In this article, Focus on the most important research. The sale of products imported from China has become firmly established over the past 10 years, and sales channels are centered on major EC sites such as Amazon, and products that take advantage of their respective characteristics are being sold.
The types of Chinese products sold in Japan are truly diverse, but Alibaba is by far the most chosen supplier. Alibaba is called the Alibaba Group and consists of multiple different types of e-commerce sites.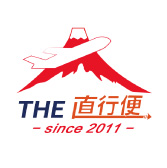 Today, I would like to focus on research on 1688.com, which is the most used for Chinese import business.
What is Alibaba Group's 1688.com?
Alibaba cannot be excluded as a supplier when considering imports from China.
"Alibaba is so widely recognized as a supplier that when it comes to imports from China,it has become synonymous with Alibaba.
However, there may be few people who understand Alibaba exactly. This is because Alibaba.com appears when you search for the name Alibaba, but Alibaba Group has many EC sites as shown below, BtoB (business-to-business transactions), BtoC (business-to-consumer transactions), This is because there are various forms such as CtoC (consumer-to-consumer transactions).
Alibaba.com : BtoB EC site (worldwide)
1688.com : BtoB EC site (within China)
Tmallcom: BtoC EC site (within China)
AliExpress : BtoC EC Site (Worldwide)
Taobao.com : CtoC EC Site (Worldwide)
From the conclusion, in this The most popular supplier for Japanese is 1688.com. This is because it is a BtoB wholesale EC site, so many of the products are cheap and of good quality. It is also possible to negotiate with directly managed factories to develop OEM products and sell them in Japan. Since the form is an EC site for China domestic, a Chinese bank account is required for payment, and shipping is limited to China, so it is basic to ask an import agent to import, but the total cost is still the same. It's the cheapest.
Alibaba.com is also a wholesale business, an e-commerce site operated by Chinese manufacturers worldwide. It is possible to communicate in English at all companies, and some companies can communicate in Japanese. We ship all over the world, but unfortunately the shipping cost is high, so 1688.com is more likely to be chosen as a supplier.
Product research that sells on Japanese EC sites
An increasing number of Chinese importers are differentiated by handling OEM products, but If you are a beginner, you should start by purchasing and selling products that sell. I guess.
I don't think I've decided what to sell at first.
Therefore, I will research what is selling on the platform I am trying to sell, such as Amazon, Rakuten Ichiba, Mercari, Yahoo Shopping, and Yahoo Auctions.
It may be easier to find out if there are categories or products that you have already decided to sell. However, if you have not decided yet, it is important to attack categories that are easy to purchase and easy to sell.
Attack high-selling product categories
Most of the products imported from China are unbranded, Popular categories include:
Fashion
Accessories
< strong>Baby products, kids products
Smartphone accessories
Car, motorcycle, bicycle parts li>
Pet Goods
Outdoor Equipment
Sporting Equipment
Interior goods, household goods
Tools
So It is characterized by being cheaper and more convenient than Japanese-made and brand-name products. It's a consumer psychology that if it's a similar product, let's go to the cheaper one. Although China is geographically close to China, the international transportation costs and associated costs associated with imports are considerable, so small and light products are often handled.
Based on the information around here, it would be a good idea to research and find a best-seller.
For example, if you are Amazon, Rakuten Ichiba, or Yahoo Shopping, you can see the best-selling rankings by category. Also, if you narrow down the target by entering "no brand" in the search window, the probability of hitting Chinese products will be greatly increased. At that time, you can access the information you want to get more by specifying the price range, such as 4 or more customer reviews.
While doing product research, there is a way to find a seller who sells popular Chinese products and has a high reputation as a seller and imitate the products they handle. It is difficult to find a lot of products that sell on your own from the beginning, so you can get a sense of what kind of products will sell while referring to the products of people who have already succeeded.
However, some sellers sell out of stock, and if the number of listings is abnormally large, such as 1,000 or more, or if the seller is from China, it is not very helpful. Exclude.
Product categories that should not be sold
Contrary to popular categories, There are also categories that you should never use.
First of all, it involves a power supply with an outlet, which is represented by electrical appliances. In order to import and sell, it is necessary to confirm safety by inspection, issue a PSE mark, and obtain permission from the Ministry of Industry, so it takes a lot of time and effort.
In addition, many high-brand products sold in China are counterfeit, so it is safer not to handle them. Many Japanese anime character goods are sold in China, ignoring trademark rights and copyrights. considered. Be careful as there are reports of people actually reselling and being arrested.
Because it is out of the question to handle import prohibited goods, it is necessary to acquire knowledge about them on the customs website in advance and comply with them.
※ For more information on prohibited and regulated items, please see Customs・Please refer to the website regarding "restricted items".
Research on Alibaba (1688.com)
Once you have decided on the category or product you want to sell, you search for suppliers by doing research on Alibaba. Keyword Research and Image Research I will explain each of them, so let's first access 1688.com from the following URL.
1688.com is a Chinese site, so we recommend using Google Chrome on your computer and using the automatic translation function into Japanese.
Let's take a look at each research method.
Keyword Research
Keywords In Research, enter the name of the product or manufacturer you are looking for in the search window. With this method, if the product name or manufacturer name is known in advance, and if it is an English name or a combination of alphabets and numbers, it is easy to find, but if not, it is translated into Chinese and searched. Basically, searching in Chinese is the most reliable and many target products are displayed.
* It is possible to search by entering Japanese in the search window after the site has been automatically translated into Japanese, but the product you are looking for may not be found due to poor accuracy.
Google Translate is useful when translating into Chinese.
When translating from Japanese to Chinese, set Japanese on the left and Chinese (Simplified) on the right, and when you enter Japanese on the left, the translated Chinese will automatically appear on the right. It shows.
As a note at this time, if you list multiple words, separate them with line breaks instead of spaces. Doing so will change the translation result.
For example, when translating the three Japanese words 「Rucksack・Gray・Lightweight」, separating them with a space will result in the following result.
If you separate it with a line break, it will look like this:
In addition, although only one search result is displayed, Chinese may use other kanji. For example, if you click on the Chinese word that appeared in the rucksack earlier, a pull-down menu with the same meaning in Chinese will be displayed as shown below, which is convenient when you want to dig deeper into your research.
I don't know the product name, but I want to find the hottest selling gray rucksacks, too.
Using the translation result example above, enter 「红包 红色」 in the search window and enter. Then, the corresponding products will appear in a row as shown in the figure below.
Looking at this, I don't know which product is selling well, but as shown in the figure below, the red circle 「成交额」 Suck at 1688.com selling order.
A close-up view of the top 3 best sellers is shown in the figure below. For example, looking at the No. 1 best-selling product, "1.6 million yuan + yuan" is calculated as "1.6 million yuan ÷ 15 yuan (selling price)", so about 10 You can see that 7,000 have been sold. It is also possible to search for hot-selling purchased products in this way.
Image Research
On Alibaba's EC siteIt is possible to search products by image.
In the case of 1688.com, there is a camera mark in the area circled in red in the search window as shown below. By uploading product images from here, you can search for the same or similar products on the site.
Specifically, save an image of the product you want to search for that you have picked up in advance from Amazon, etc., in an easy-to-find location on your PC. Then, click the camera mark, select the product image from the storage location of the image you want to search as shown below, and press the "Open" button circled in red to upload it.
Then, as shown in the image below, the same or similar products will appear in the search results. Due to the size of the screen, not all of them are displayed, but there were more than 50 listings including almost the same products. At this time, if you translate the site into Japanese, the content will be easier to understand and convenient.
From this list, we will select the store to be the supplier. 「成交额」 button retrieved You can sort the products in order of sales, so please use it. Here are some guidelines for choosing a store:
Points for choosing a good store on 1688.com
1688.com offers a wide variety of products, but there are also quite a few stores that sell them. As shown in the above diagram, even the same product is exhibited by so many stores, so it is difficult to decide which supplier to do business with.
As a supplier, it is best to have a low price, but if it is extremely cheap, there may be omissions in the manufacturing process or the material is bad, so be sure to Check store rating will do.
On 1688.com, if you hover the cursor over the store name indicated by the red arrow as shown below, the store information circled in red will be displayed in a pop-up.
red circle The points to see in the part are the items ① to ⑤ as follows.
I will explain the points in numerical order.
①I would like at least one year in business. Of course, the longer the relationship, the more product appeal, quality, and financial strength.
(2) Transaction rank is the sales volume for the last 30 days, so more marks are better.
(3) In store management format, it has the following meanings.
・Manufacturing house: directly managed by the factory (original products can be handled)
・Wholesale distributors (original products cannot be handled)
If you find a product that you can sell in China, the key point is to differentiate yourself from other companies, so if you plan to do OEM business in the future, #fcb900" style="background: linear-gradient(transparent 60%,rgba(252, 185, 0, 0.7) 0);" class="vk_highlighter">Select "Production House" You should leave it at
④ is the repeat rate. 15% or more is considered a good store.
⑤ is a rate of 1 to 5 for each piece of information about the store.
If the product quality index is a perfect score, it is safe, but if it is about "3", you may be a little confused. In such cases, user reviews, which are common on Japanese e-commerce sites, are useful.
User reviews can be found at the bottom of the vendor's individual site as shown belowThere is a tag "Buyer's Review", so you can browse it by clicking on it.
Although you can understand the rating level just by looking at the stars, you can get more detailed information by looking at the content using the Japanese translation function as shown below. There are some unnatural translations, but it makes sense.
In this way, not only the price of the product, but also the store's rating and reputation are taken into account when deciding who to do business with. The sales price varies depending on the quantity purchased, but the conditions also vary depending on the store.
If you find a good store that you would like to do business with, you may want to select the best-selling items from that store's other products as new purchase candidates. Since it is a store that has been properly researched and judged to be a good supplier, you can add a lineup and increase sales volume with peace of mind.
Confirm profit with cost calculator
Another important point when researching and deciding on products and suppliers isRoughly calculate the cost to see how much profit you can make.
Because importing from China is a cross-border business, in addition to the product price, various expenses are incurred as shown below.
Packing material cost
Shipping within China
International Shipping
Customs Duty and Tax
Japan Domestic Shipping
Sales Fee
Domestic Warehouse Usage Fee
Import Agent Fee li>
1688.com is a BtoB e-commerce site for China, so it takes a lot of time and effort for individuals to bring products to Japan. Therefore, it is common to use an import agency. At that time, the content of the cost will change depending on the work content and the amount of purchase, so it is necessary to roughly estimate the cost in advance.
The biggest attraction of importing from China is the low purchase price, but if you make a mistake in estimating these costs, you will not be able to make a profit in the worst case. In particular, the commission of the import agency is about 5 to 15%, and there is a big difference depending on the company. Also, even if the fee is cheap, there are cases where there is an additional cost, so choose a reasonable method that suits your business style.
Summary
This time, I mainly explained the research method on 1688.com, the most popular Chinese e-commerce site for Chinese import business. The purchase price is very low, so if you find a product that sells, you will have more opportunities to expand your business.
However, there are new entrants every year, so we cannot deny the risk that rivals will increase and become price competition. As a countermeasure, instead of relying on simple reselling forever, it is necessary to consider OEMing the profitable products you find as your own original brand products.
The advantage of using a B2B EC site like 1688.com for importing from China is exactly there, and from the beginning we will focus on dealing with factory-operated stores whose store management form is a "production house" as described above. If you do, you will be able to build a relationship of trust and the development of original products will go smoothly.
Our company Among the services provided by "THE direct flight", we put a lot of effort into developing and selling original products through this OEM agency service. Our staff who are fluent in Japanese will step in and strongly back up your business.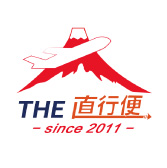 Until the end Thank you for reading!