What is D2C? A thorough explanation from the basics of the business that is currently attracting attention to its use in importing from China!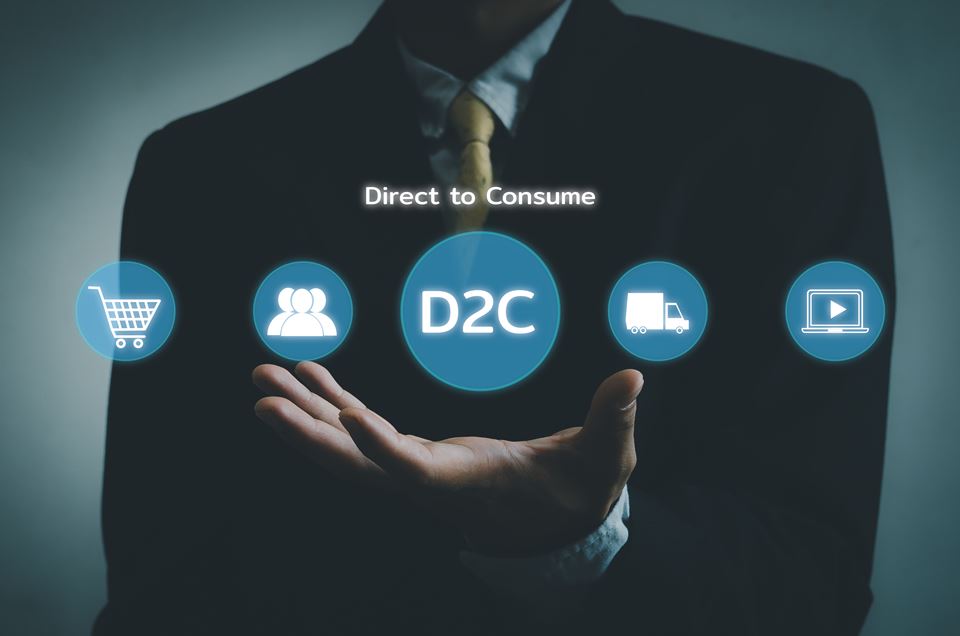 I think some people have heard the word D2C a lot lately.
In this article, "I know B2B and B2C, but what is D2C?"
For those who are wondering, we will explain the form, characteristics, advantages and disadvantages, and deliver information that can be used for future Chinese import business.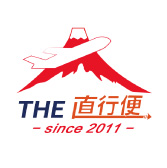 This time, I will explain D2C based on imports from China.
The meaning and characteristics of D2C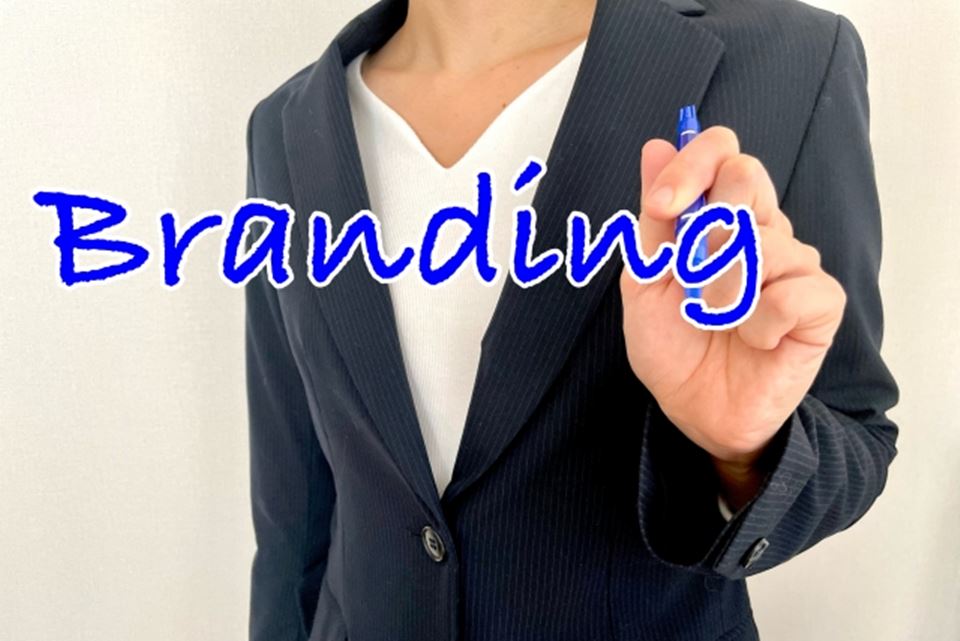 The word D2C (DtoC) is an abbreviation for "Direct to Consumer" and means "manufacturers (manufacturers) deal directly with consumers".
In the conventional channel of selling products, there are intermediaries such as wholesalers and retailers between companies (manufacturers) and consumers. This sales form is characterized by a business model that sells products.
In addition to product planning, development, and manufacturing, D2C company operations include building its own EC site to attract customers, shipping operations, inventory management, customer management, and after-sales services. It is a common style to extend to services.
The products we sell are characterized by being niche products that do not target the wide range of consumer demand that major manufacturers do.
In order to attract customers, we often use Internet advertising and SNS, and through information dissemination and careful communication, we will promote branding and raise awareness of products and services.
And in the process, it is a common D2C pattern to expand market share while acquiring core fans. In recent years, along with the expansion of the EC market, the number of companies developing D2C is also increasing.
How is "D2C" different from "B2B, B2C, C2C"?

Regarding the difference between "D2C" and "B2B, B2C, C2C", D2C is a term that represents the form of transaction, whereas B2B, B2C, and C2C are The big difference is that it is a term that describes the counterparty.
As mentioned above, D2C is a form in which manufacturers sell products directly to consumers, and it is a term that expresses "what kind of transaction".
On the other hand, in B2B, B2C, C2C, B stands for Business and C stands for Consumer, and represents the relationship with the trading partner.
D2C was explained in detail in the previous section, so let's look at the characteristics of each of B2B, B2C, and C2C in detail from the relationship with the trading partner.
Meaning and characteristics of B2B
Abbreviation of "Business to Business", which means the business that a company does to a company. For example, B2B is a form that targets corporations and businesses, such as wholesale trade, temporary staffing, and consulting.
Meaning and features of B2C
It is an abbreviation of "Business to Consumer" and represents the business that a company provides to consumers. A familiar example is B2C, which targets general consumers such as restaurants, supermarkets, and service industries.
While D2C is a direct transaction between companies and consumers, the big difference is that there are intermediaries such as wholesalers, retailers and EC sites in between in B2C.
The meaning and characteristics of C2C
It is an abbreviation of "Consumer to Consumer" and represents the form of transactions between general consumers. Familiar examples include Internet auctions, flea markets, and sharing services.
The Origin and History of D2C

Now that we understand the meaning and characteristics of D2C, and the differences from other terms, we will unravel its history by major region, and then proceed to explain the size of each market.
When and where did D2C start?
D2C is said to have originated in America around 2010.
With the advent of AWS (Amazon Web Services) and Shopify, the environment for cloud services and EC development was prepared, and it seems that the degree of freedom in EC management for companies has increased dramatically.
Because of this background, D2C has become popular in the United States, and unlisted venture companies, so-called unicorn companies, will be born with a corporate valuation of more than 1 billion dollars (130 billion yen: 1 dollar 130 yen conversion) within 10 years of establishment. Now
Examples of D2C unicorn companies in the United States are as follows.
Everlane (apparel), Warby Parker (glasses), Glossier (cosmetics), Casper (bedding), Away (suitcase), allbirds (shoes), Hims (shampoo/hair restorer), etc.
The Beginning of D2C in China
It is said that "Vancl", a men's fashion company established in 2007, emerged as a D2C business model in China. It is similar to UNIQLO in Japan, and adopts the business form of SPA, which is almost synonymous with D2C, in a form that manufactures and sells only its own brand products.
SPA is an abbreviation of "Specialty store retailer of Private label Apparel", and we carry out product planning, development, manufacturing and sales. The difference is that D2C completes online transactions through the EC site, while SPA sells at stores in addition to the EC site.
Since then, the proportion of online shopping in China has increased, and with the transition from savings consumption to credit consumption, various brands have started to develop their own channels.
The representative examples of successful D2C brands in China are as follows.
Rakujun (Food ), Mead Johnson (baby products), Afu (cosmetics)
The Beginning of D2C in Japan
From around 2020, D2C has been attracting attention in Japan as well. However, due to the spread of digital technology, D2C companies such as Ohmy Glasses (glasses) and FABRIC TOKYO (suits) appeared in 2011, almost at the same time as the United States, and it was never late to start.
Examples of D2C companies in Japan
Oh my glasses (glasses ), FABRIC TOKYO (apparel), BULK HOMME (cosmetics), ALL YOURS (apparel), Snack Me (food), BASE FOOD (food), 10YC (apparel), Mr.CHEESECAKE (food), COHINA (apparel), 17kg (Apparel)
How big is the D2C market?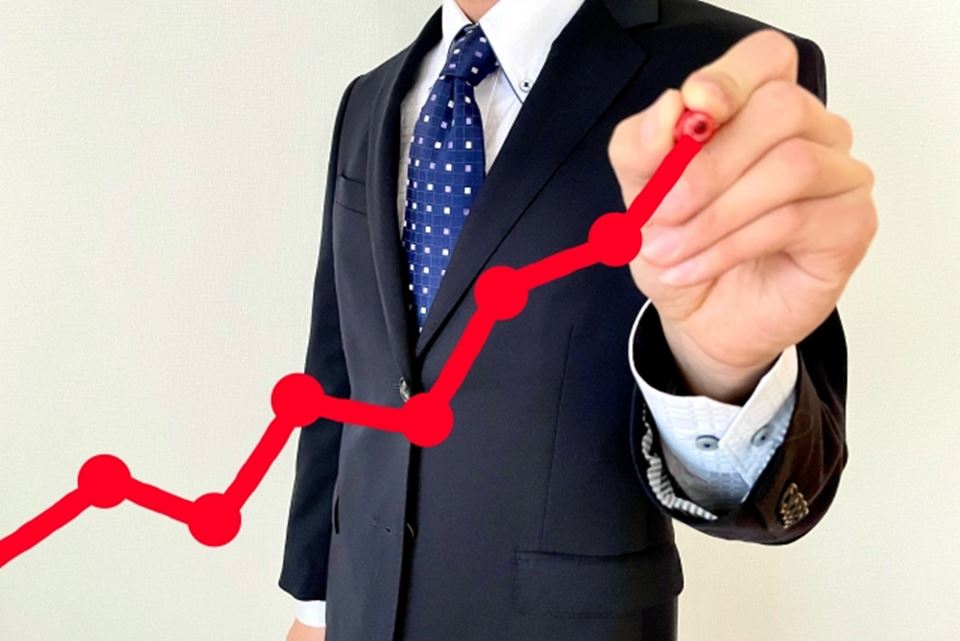 More and more companies are entering D2C worldwide, and the scale continues to grow. Accurate data are still scarce, but just by guessing from EC market data, it can be said that it is a business form that is expected to expand in the future.
Here, we will look at the market size of China and Japan.
China's D2C market size
There is no data showing the scale of D2C sales in China, but China boasts the world's largest EC sales scale, and there is no doubt that D2C is expanding among them.
As you can see in the chart below, looking at the size of the B2C-EC market by country in 2020,China is by far the top in the world, and it is clear that the others are not at all close.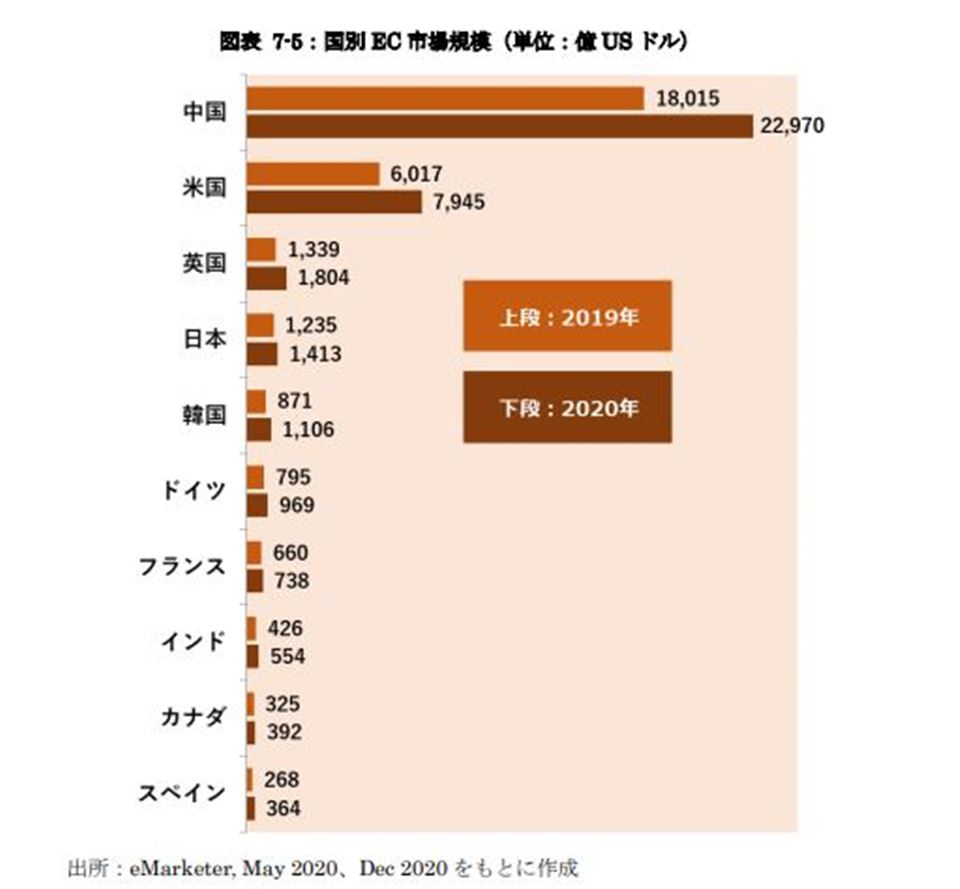 Source: July 2021 Economy Ministry of Industry: Market research on e-commerce
In China, the whole country is promoting DX (Digital Transformation), and it is said that D2C is expanding rapidly in recent years because it is blessed with an environment where it is easy to maintain its own factory because of the large working population and workers. It is
DX: Aiming to transform products/services and business models through the expansion of digital technology
However, in China, huge e-commerce sites such as the Alibaba Group are emerging, and there is a situation where it is difficult to attract attention even if you launch an e-commerce site with just an individual brand.
For that reason, it is not a good idea to compete on your own official EC site, and an increasing number of D2C brands are using major EC sites as brand platforms.
Japan's D2C market size
It seems that there is currently no data that accurately surveys the size of the D2C market in Japan.
However, even in Japan, the expansion of the B2C-EC market is large as shown in the chart below, and judging from the fact that the EC rate is also rising, there is no doubt that the D2C market will grow.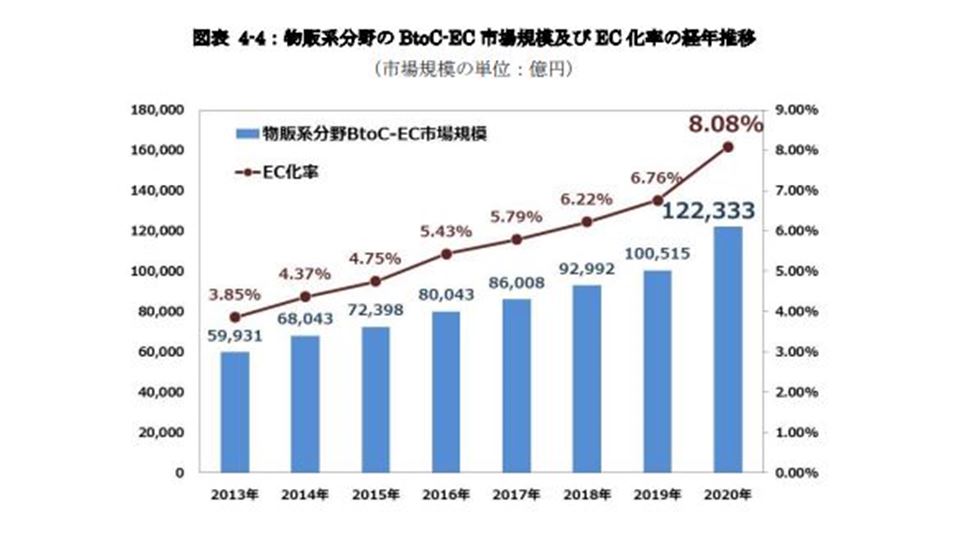 Source: July 2021 Economy Ministry of Industry: Market research on e-commerce
According to a market trend survey conducted by "Selling Internet Advertising Company", it is predicted that the domestic D2C market will expand to 3 trillion yen in 2025.
D2C business centered on millennials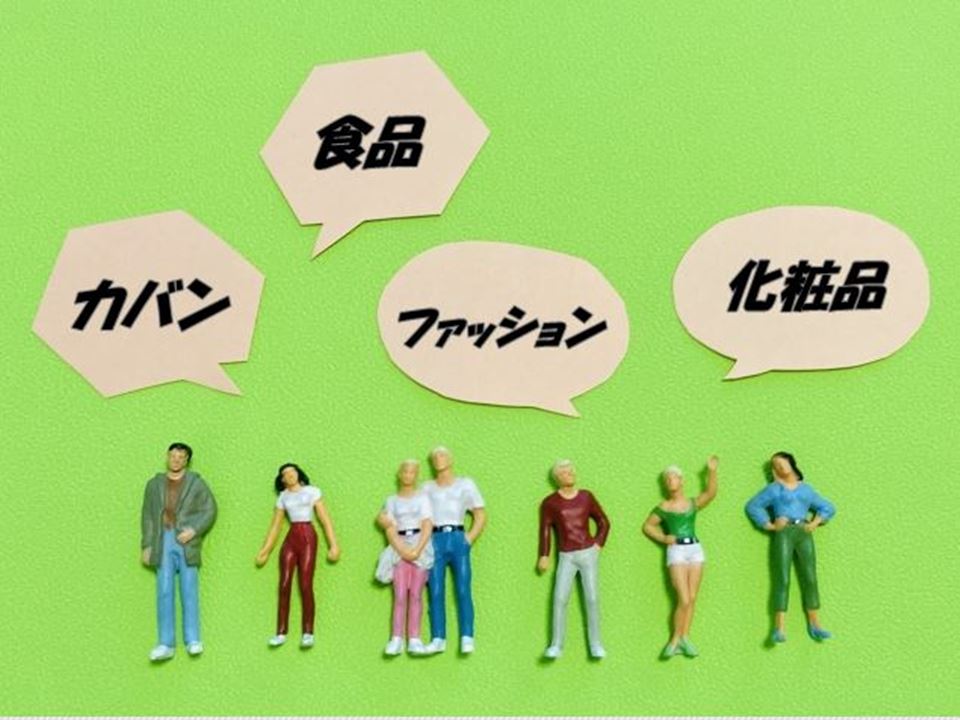 Behind the global expansion of D2C is the core generation that is pushing it. This is the generation called the millennial generation, born between 1981 and the early 2000s, who grew up in a digital native environment. In terms of current age, it would be people in their early 20s to late 30s.
The main characteristics are that their consumption activities are centered on e-commerce sites, and that they tend to prefer unique products over mass-produced products.
In addition, SNS such as Twitter, Instagram, and Facebook are integrated into their lives, and one of the major reasons for the expansion of D2C is that they are a generation that is easy for D2C companies to have contact with. prize. The generation that launched such an SNS environment is also centered on the millennial generation, so the compatibility between D2C and SNS is excellent.
Benefits of D2C

To dig deeper into D2C, here's a closer look at the benefits of D2C.
Bringing businesses closer to consumers
By selling directly to general consumers through D2C, there are more opportunities for both parties to communicate through SNS, etc., and the psychological distance will be closer.
For companies, it is easier to build a relationship of trust by conveying brand messages and responding quickly and politely when there is a problem with a product or service.
Consumers can also directly convey their own voices (requests and improvements) about the product, which can be adopted by companies and lead to realization of the next product, which leads to customer satisfaction. It becomes easier.
In this way, products and services are constantly improved through two-way communication between companies and consumers, so you can expect effects such as brand loyalty and LTV (customer lifetime value) formation.
Customer data can be accumulated
By getting closer to consumers, you can get customer data and feedback directly, so you can incorporate them into marketing and product development.
In the conventional style of intermediaries, it was difficult to obtain such information, and even if it was obtained, it was not very fresh or concentrated, so it was not expected to be used much.
Customer information may be intentionally restricted when using major e-commerce sites, so it is a great advantage to be able to obtain customer data directly.
Lower costs and higher profitability
By not using an intermediary, you can cut the middle margin, the listing fee and the sales fee on the EC site, which will lead to cost reduction. Also, by not having a store, it is possible to reduce expenses such as rent, labor costs, and utility costs.
It is possible to increase sales by using part of the cost reduction to reduce sales prices and use it for consumer returns, or to use it for product development and marketing costs, which tends to increase profitability. I have.
Increase the degree of freedom regarding sales
When retailers and distributors are involved, the sales method depends on the actual store. However, with D2C, you can freely carry out sales activities through your own marketing and campaigns without being bound by such contracts and business practices.
In addition, since major e-commerce sites such as Amazon and Rakuten Ichiba may impose restrictions on sales activities, having your own e-commerce site will definitely give you more freedom.
Price competition becomes irrelevant
In the D2C business, not only the high quality of the product, but also marketing aimed at improving the brand image based on that, so if it is successful, it will be easier to gain core fans, and trust in the brand is more important than price. It will be the deciding factor.
Therefore, even if there is competition, you can concentrate on manufacturing and sales without being too conscious of price competition.
Disadvantages of D2C

In the previous section, we focused on the advantages of D2C, but if you do not know the disadvantages, you will be left out, so please use this as a reference when working on D2C.
Cost to attract customers
Since you do not use retail stores or EC marketplaces, you will need to build your own EC site and attract customers on your own at the initial stage. Therefore, it is necessary to cover costs such as EC site construction and operation costs, advertising costs to make the company name and product name known, SNS operation costs, sales promotion content costs, etc.
Until it gets on track, it is effective to increase exposure by using major EC sites such as Amazon and Rakuten Ichiba together.
Consumers cannot actually see and touch the product
Since D2C basically uses EC sites, consumers cannot actually pick up and check the products.
For products such as apparel, where size, feel, and comfort are important to consumers, conventional store sales are more advantageous.
In order to overcome such disadvantages, it is essential to devise measures such as guaranteeing returns and exchanges, and bearing the shipping costs at that time.
It takes time to sell the product
In addition to product planning and development, D2C communicates its unique value through branding, increases loyalty, and nurtures fans. As a result, the business grows slowly and takes time to get off the ground.
D2C is also possible with Chinese import business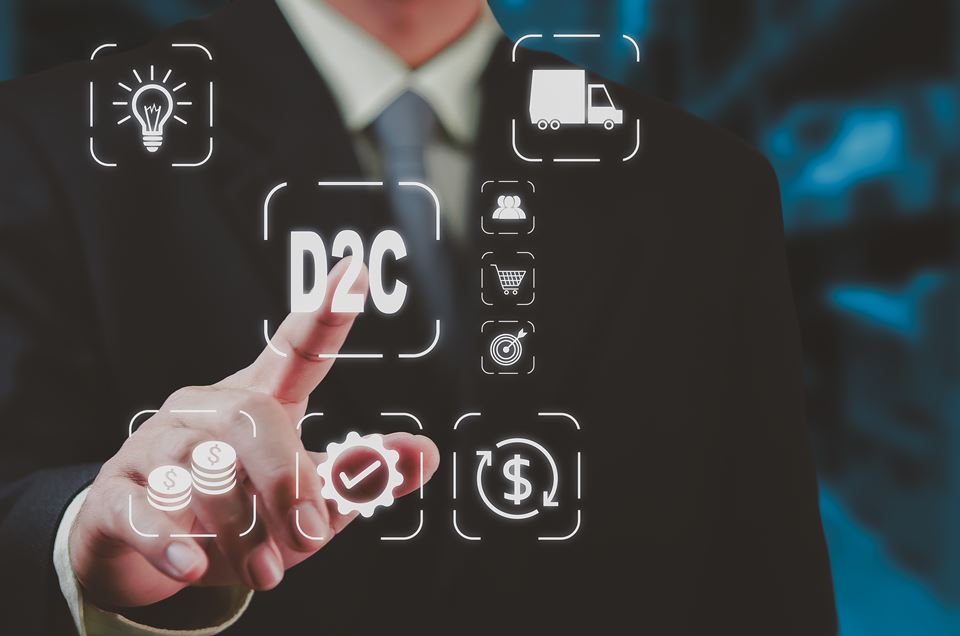 Over the last 10 years, the number of people in Japan who are involved in the Chinese import business has increased, and recently, value-added sales through OEM are also progressing.
It is common to create original products by partnering with factories and sell them on major e-commerce sites such as Amazon, Rakuten Ichiba, and Yahoo! increase.
Of course, in order to reach that point, we often take the route of starting with simple import and resale, moving to simple OEM such as putting a logo on popular products, and then developing a full-fledged own brand. That's the least risky way to start D2C.
When you start D2C, you must know that the marketing method differs greatly between businesses that use major EC sites such as Amazon and D2C.
In the case of using a major EC site, SEO, product page creation, price, etc. were the points of competition, how to attract visitors to the company's page. However, in D2C, customer acquisition, customer information analysis and utilization, and communication are important points.
It is better to fully understand the area, take appropriate steps while taking advantage of D2C benefits, and proceed with your business.
In the midst of the pandemic, more and more middle-class and above Chinese importers are launching D2C brands, the number of peripheral businesses that support the construction of original EC systems and marketing, so we will continue to do so in the future. The expansion of D2C will continue.
Summary
In recent years, have you seen more and more products that compete with unique and useful idea proposals? If the price is affordable, consumers will also enjoy their shopping time.
E-commerce sites have become the mainstream of consumer activity, and we live in an era where detailed information such as products, price comparisons, and reviews can be obtained from the Internet.
This trend will become even more pronounced as Generation Z, which follows from the millennial generation, joins consumers.
D2C is a new business format that matches this era, and there is no doubt that it will continue to grow worldwide.
On the other hand, the Japanese economy has been stagnating since the bubble burst. Against this background, the Chinese import business has widely distributed low-priced products in Japan.
From now on, there will be an increasing tendency to focus not only on low prices, but also on the uniqueness of products and connections with companies. In that sense, it can be said that the age of D2C is coming even for imports from China.
Our "THE direct flight" offers a complete support system for those who are starting D2C, from providing OEM agency services for planning and development of original products to speedy logistics services that are second to none. If you are interested, please feel free to contact us anytime.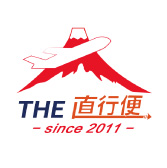 Until the end Thank you for reading!