The joint purchase system and marketing strategy of Pinduoduo, which has achieved rapid growth in the Chinese EC market, is amazing!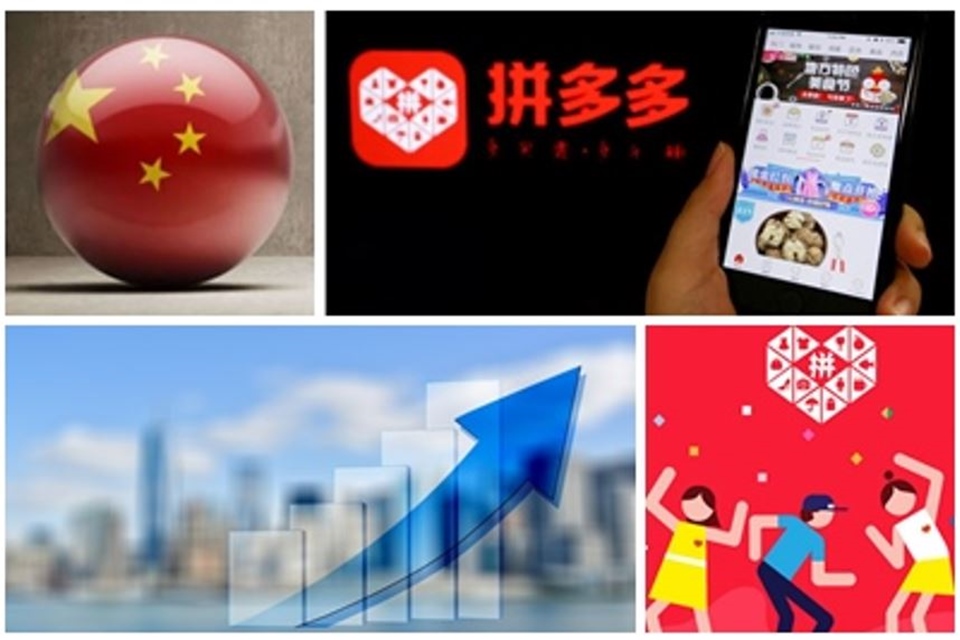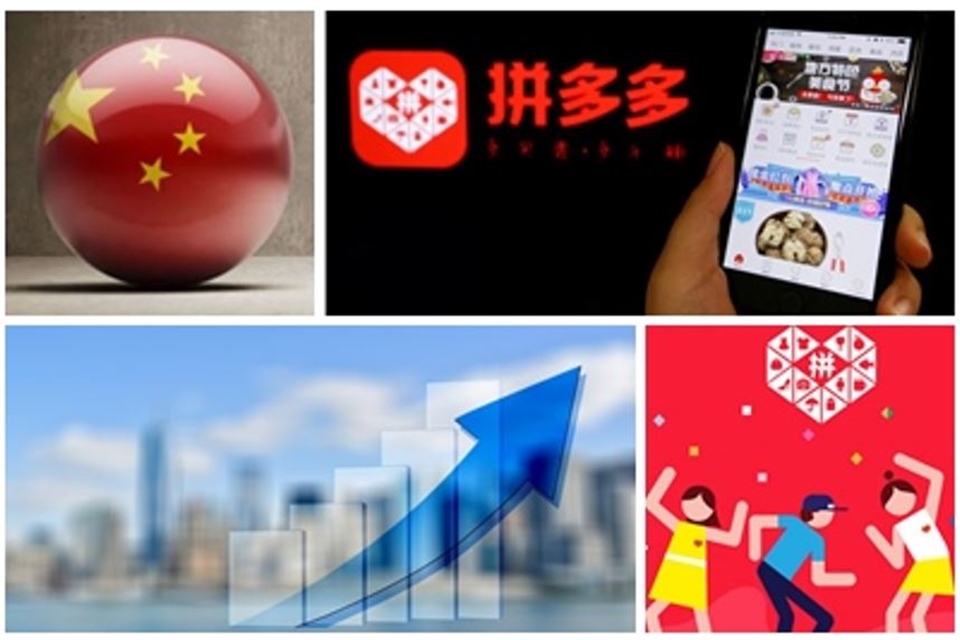 Speaking of China's EC site market, it boasts the largest scale in the world.
Alibaba Group had a large share of the market, followed by JD.com (Jingdong). However, over the past few years, there have been major changes in the Chinese EC site market.
You may not be familiar with the name Pinduoduo, but it is a Chinese e-commerce platform that has grown rapidly in just seven years.
With its unique sales method and marketing strategy, it surpassed Alibaba in the number of active users and rose to the top in China in a short period of time.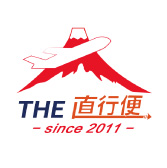 This time, we will explain in detail the secret of the rapid growth of Pinta.
What is Pinduoduo?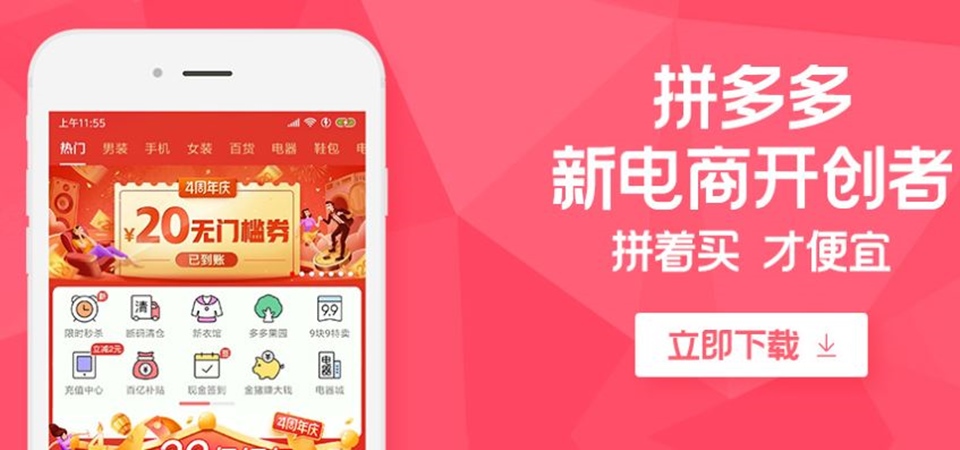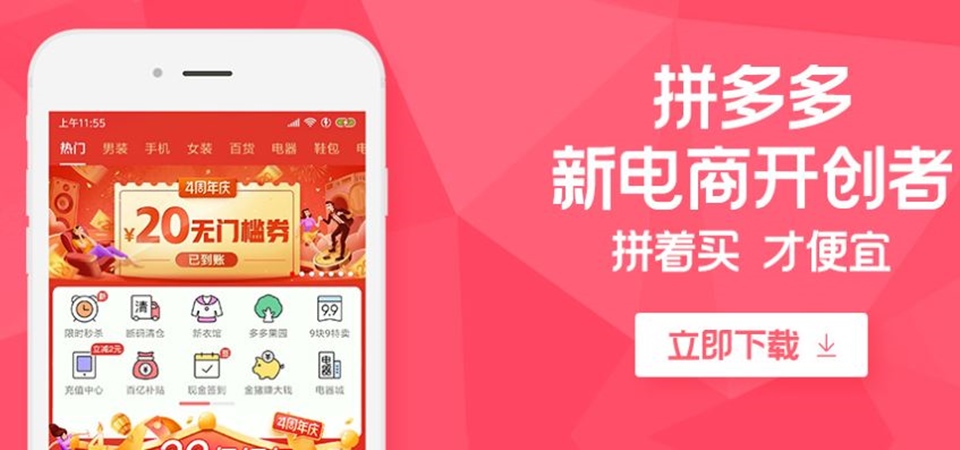 Reference: Pinduoduo Official Homepage
Pinduoduo is a Chinese e-commerce platform with a joint purchasing system, which was founded in 2015 by former Google engineer Colin Huang.
The following year, we received an investment from Tencent, a major Chinese IT company, and in 2018, three years after our founding, we were listed on the US Nasdaq stock market as "one of the largest initial public offerings of the year." It showed rapid growth to the extent that it was listed on the stock exchange.
Early growth overtakes Alibaba Group
In May 2020, Pinduoduo's market capitalization reached $73.7 billion (approximately 10 trillion yen: $1 = 135 yen), while JD.COM (Jingdong), which had been in second place until then, had 71.8 billion dollars. It surpassed the dollar (approximately 9.7 trillion yen: 1 $ = 135 yen) and became the second largest e-commerce platform in China after Alibaba.
As shown in the table below, China's e-commerce platform industry is overwhelmingly the largest in the world. , you can easily imagine how amazing it is.

Source: JETRO, China EC Market and Usage (June 2021)
As of the end of December 2020, Pinduoduo's number of active users increased by 35% year-on-year to reach 788 million, surpassing Alibaba Group's 779 million users, the largest e-commerce company, to rank first. I danced to
Also, Pinduo Duo, which has expanded its scale through repeated large-scale campaigns while operating at a loss, has successfully turned profitable in 2021 and has entered a stage of stable management through profitable operations.
As described later, this is due to the strategy of gradually lowering the ratio of marketing expenses to sales revenue through the automatic advertising effect of the spread of users' SNS.
And, by acquiring an overwhelming number of active users, it turned profitable on the breakeven point.
Secrets of success with local deployment of group buying platform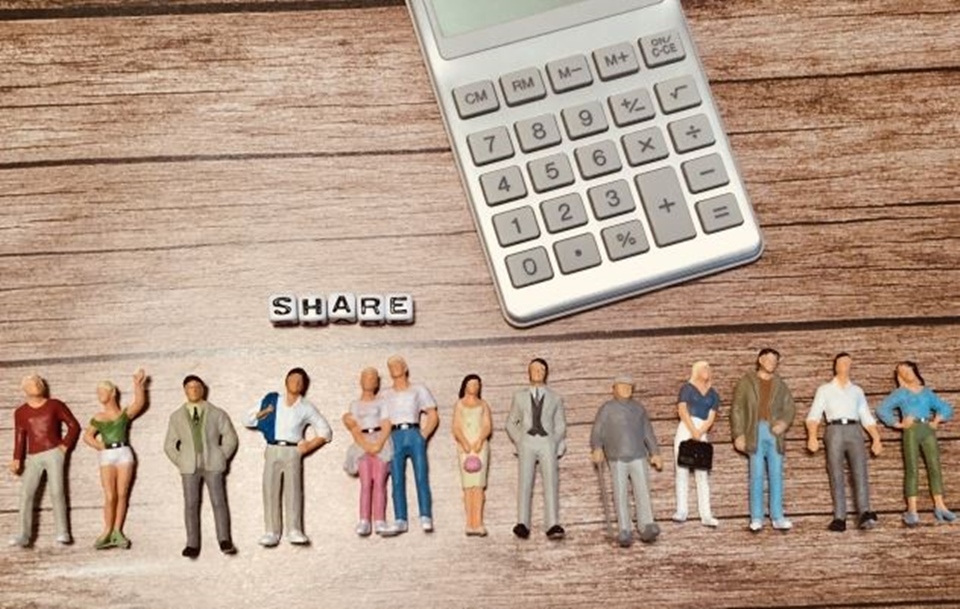 The main features of Pinduoduo are its "joint purchase platform" and "low price". Spreading these products throughout China through a unique market strategy is the reason for Pinduoduo's great success.
Sales target is low-income people in local cities
Binduoduo puts to the fore the strategy of selling cheap products through "joint purchasing", and mainly local cities such as third-tier and fourth-tier cities, where there are many relatively low-income earners, accounting for about 70% of China's population. I targeted it.
This was in direct contrast to the strategy of Alibaba and JD.com, which targeted tier-1 cities such as Shanghai and Beijing, where relatively wealthy people live.
In recent years, China's urban population is about 400 million, while the rural population is about 1 billion, accounting for more than 70% of China's total population. Accordingly, the income group population is distributed as shown in the figure below.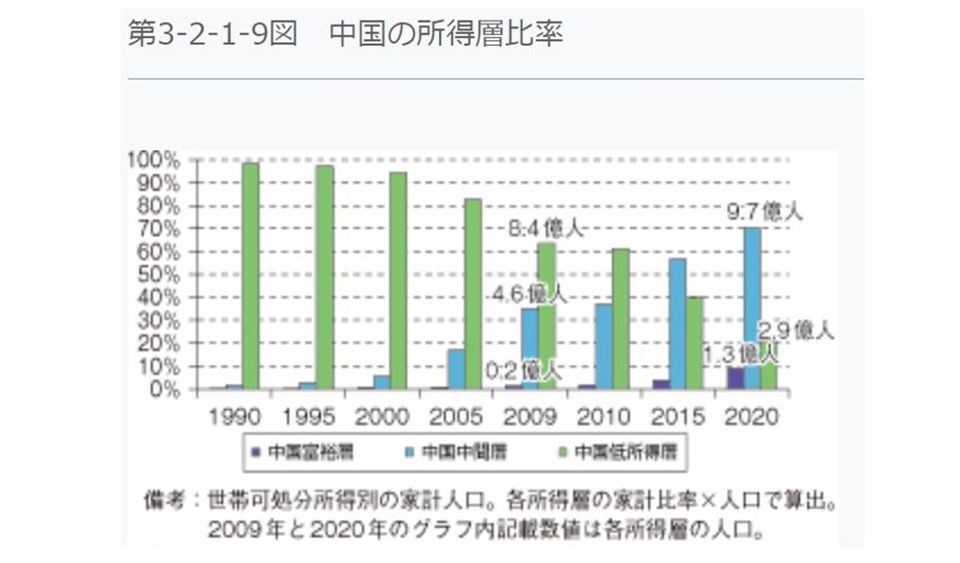 Source: White Paper on International Trade
The average income of people living in rural areas is lower than that of people living in urban areas, but since the real estate prices are lower in rural areas and the repayment of mortgages is lower, there are many cases where people in rural areas have more financial leeway than in urban areas. There was.
And it also matches the needs of low-income people in rural areas who want to buy things cheaply, and with the spread of smartphones, sales of food, daily necessities, home appliances, and other daily necessities have exploded.
Marketing with group buying
You can choose from two ways to purchase Pinduduo: "Purchase by yourself" or "Purchase together", and of course the price for joint purchases is set lower.
And there are two ways to gather multiple people for joint purchases.
・How to wait for someone you don't know to press the joint purchase button
・How to encourage joint purchase by sharing with family and friends through SNS such as WeChat
People who want the product quickly buy it alone, and if they are not in a hurry, they buy it together.
It is said that this system of sharing with family and friends to encourage group purchases was a major factor in the rapid spread of recognition of Hindu's services.
In China, ties with family and friends are very important, and in recent years it has been strengthened by SNS such as WeChat, the Chinese version of Line.
In such an environment, when users of Pinduoduo find a product they like, they share it with their family and friends on WeChat and buy it together.
In addition, there is a setting that you can purchase products cheaply in group purchases within 24 hours, so you can not only share with family and friends, but also among the group purchase products that are about to expire, there is no product you want. The search method is also often used.
With such a mechanism, users will voluntarily spread Pinduo's product information, so we were able to significantly reduce the cost of product promotion. It can be said that this excellent marketing strategy was the foundation of Pinduo's rapid growth.
How WeChat became a tailwind for Pinduoduo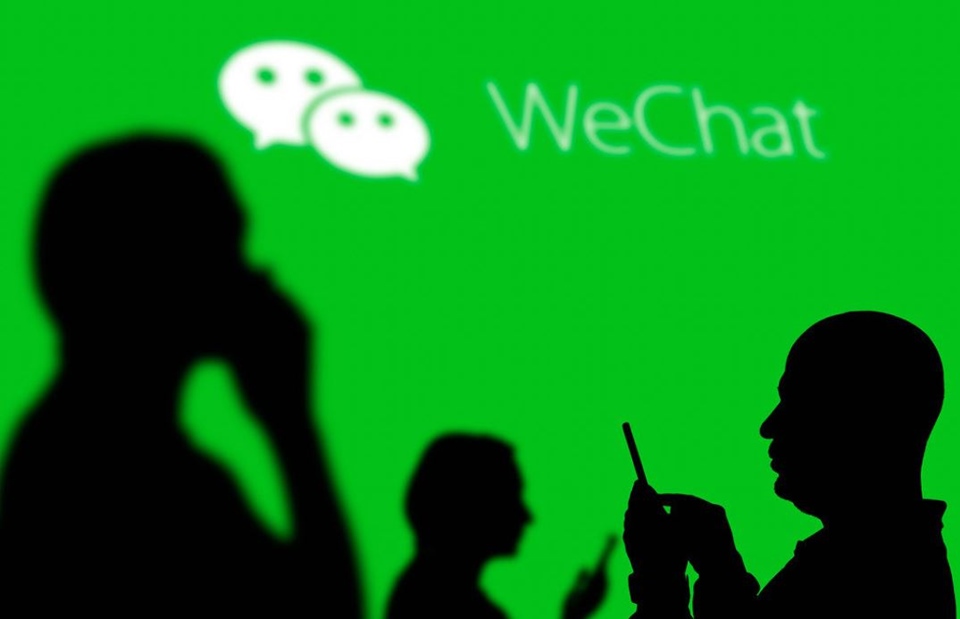 WeChat is an SNS platform and messenger app released by Tencent in January 2011. It has not only messages such as voice, photos, and text, but also payment and remittance functions (WeChat Pay). .
To explain using an example in Japan, it is an image that you can connect to Amazon or Rakuten Ichiba from Line, shop there and complete the payment easily.
Because of its convenient functions, it is used in a wide range of scenes, from purchasing products and services to paying restaurants and public utility bills.
As you can see in the table below, WeChat has become an indispensable SNS for Chinese people, with more than 1.2 billion people in China, which has a population of about 1.4 billion as of September 2020.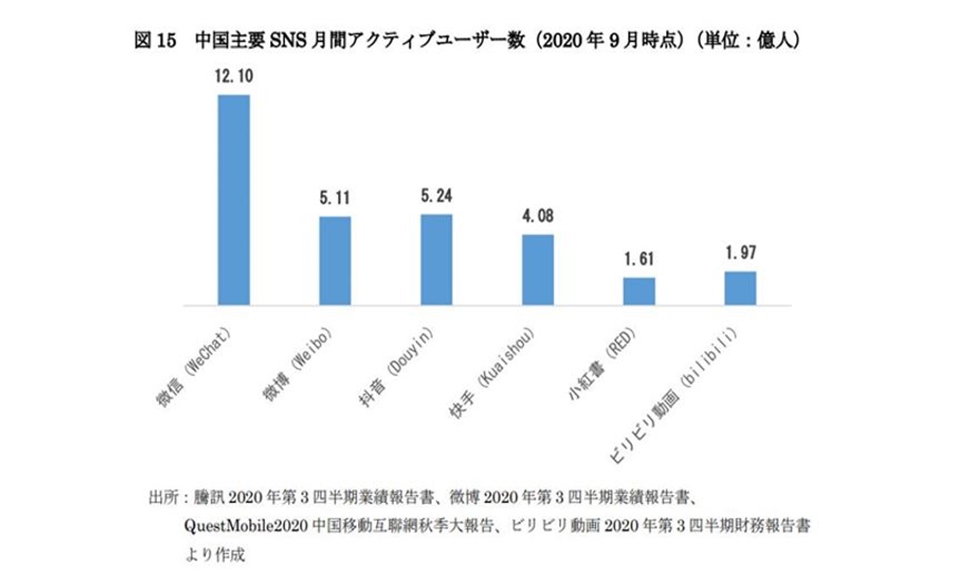 Source: JETRO, China EC Market and Usage (June 2021)
WeChat is an app operated by Tencent, so links to e-commerce malls such as Alibaba Group's Taobao and Tmall, which are Tencent's competitors, are blocked within the app. Alipay, an online payment service owned by Alibaba, cannot be used on WeChat.
On the other hand, Pinduoduo, which has received investment from Tencent, has been able to use WeChat without any problems, which is a big tailwind for Pinduoduo.
Low price strategy with "M2C" and "C2M"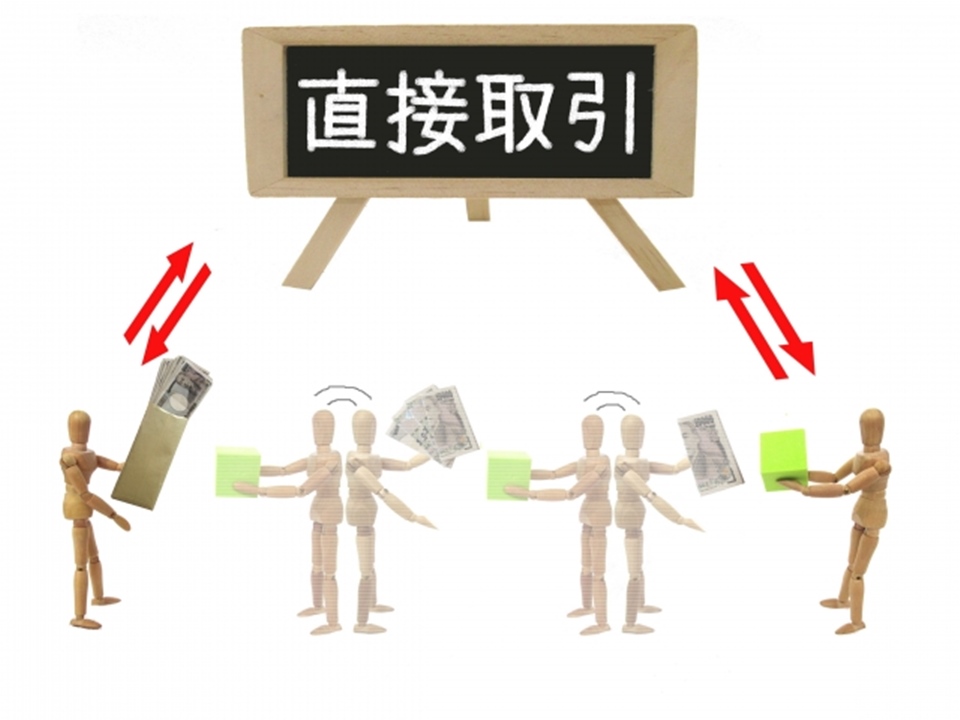 Another major feature of Pinduoduo's business format is the adoption of "M2C".
I think you often hear about business forms such as "B2C" and "C2C", but "M2C" is an abbreviation for "Manufacturing to Consumer", and wholesale and retail are between producers and consumers. It is a form of direct transactions without intervening.
This allows producers to sell directly to consumers while maintaining their profits through Pinduoduo's platform, and consumers can purchase products at lower prices.
The reason why non-branded products such as fresh food and daily necessities, in particular, can be purchased at amazingly low prices at Pinduoduo is the successful use of this M2C format.
In addition, the reverse business form of C2M (Customer-to-Manufactory) has also been added, further activating the platform.
C2M is a process of accumulating requests from consumers, such as "I want this kind of product", and when it grows into a certain amount of big data, producers start manufacturing it.
Seeing such success of Pinduoduo, Alibaba also released an app called "Taobao Taje Bang" in March 2020, targeting the purchasing demographic in local cities through direct sales from the factory. .
What is Pinduo Duo's new marketing strategy?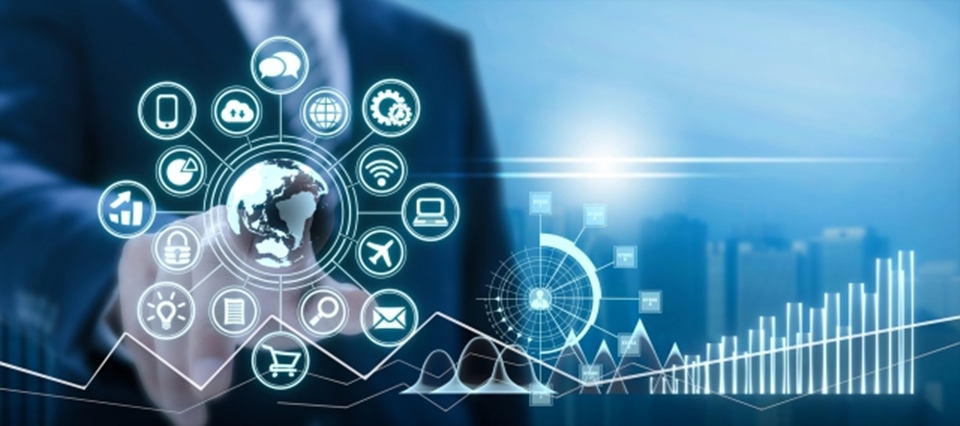 Pinduo has grown rapidly, but it didn't go well from the beginning, and from the time the EC site was launched, it was constantly evaluated for low quality and many counterfeits.
In 2019, 4 million listings were deleted and thousands of stores were closed.
Aiming at a new demographic with new product development
Based on this situation, we have created an environment where you can purchase relatively high-priced products such as iPhones, brand cosmetics, and Dyson, and we have also started selling cars.
By dealing in high-priced products and brand-name products, we are trying to get rid of the image of "cheap and bad", and at the same time, we are trying to capture the middle class who can buy high-priced products.
In addition, these high-priced products and brand-name products are sold at lower prices than competing EC sites, and we are trying to build a brand image of "cheap, but good quality vinegar.
Advance into cross-border e-commerce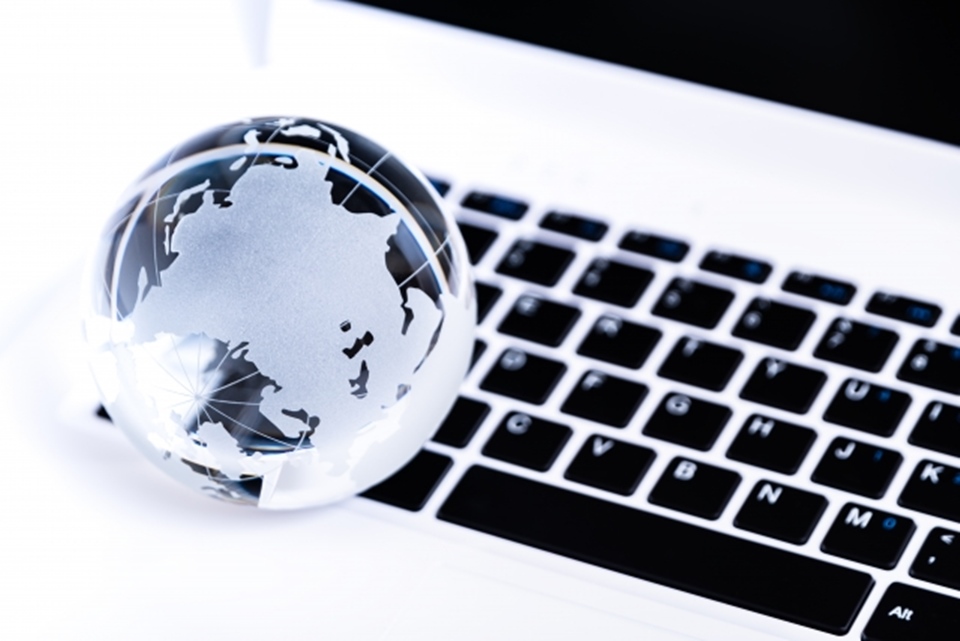 In this way, Pinduoduo, which continues to make rapid progress in China, started cross-border EC services in 2019.
Although it lags far behind the Alibaba Group and JD.com, the number of active users has surpassed Alibaba to become the number one. increase.
There are more opportunities for Japanese business operators to open stores on Hamada's cross-border EC platform, so here we will look at the advantages and disadvantages.
Benefits of opening a store in Hamada's cross-border EC
The advantages of opening a store on Pinduto's cross-border e-commerce are as follows.
Attract new buyers
Pingduoduo has the second largest sales force in China, and has many members in third-tier cities and below. .
You can use the diffusing power of SNS
The biggest feature is the joint purchase platform using WeChat, so you can expect cost-effective sales through automatic advertising using its spreading power.
First mover advantage
Because Pinduoduo's cross-border e-commerce service has only been released for a short period of time, there is less competition than other cross-border e-commerce services, and it is possible to obtain first-mover advantage.
Store costs are low and opening stores is easy
Alibaba Group's T-mall (Tmall), which is ahead, has a minimum opening cost of about 2.88 million yen, and JD.com has a minimum cost of 1.7 million yen. It can be said that it is easy to open a store because the individual store operation cost is low and the store opening examination is lenient.
Disadvantages of opening a store in Hamada's cross-border EC
The following are the disadvantages of opening a store on Pinduto's cross-border EC.
High logistics costs
Other cross-border e-commerce companies can use the bonded warehouse at a low price and have mail arrangement services. You can either secure it and arrange delivery, or send it directly from Japan.
Potential price competition
Because the low price is the selling point of the EC platform, if there is a competitor, there is a possibility of price competition, so it is necessary to investigate in advance whether similar products are being sold.
Tends to sell at low margins
Pinduo is a popular platform for joint purchases, so in order to maximize its effect, it is premised on a low-margin, high-volume business. Therefore, the profit rate tends to be lower than opening other cross-border e-commerce sites.
After considering the above merits and demerits, if it is judged that there is a business opportunity in opening a store in Pinduo, you should take on the challenge.
In the case of daily necessities, considering that Chinese people were flocking to Japan on explosive shopping tours before the corona crisis, there is a big chance if we can deliver high-quality Japanese products at a reasonable price. maybe.
"THE direct flight" introduces purchase of Pinduoduo!

As we saw in the previous section, Pinduoduo's sales strategy is beginning to shift significantly overseas.
In this situation, from August this year, our company "THE Direct Flight" has formed a business alliance with Pinduoduo for the first time in the industry as a Chinese import agent.
As a result, in our system, not only Alibaba Group products but also Pinduo products can be purchased at the lowest price.
There are many products offered at surprisingly low prices, so if you are interested, please feel free to contact us.
Summary
This time, Pinduoduo, which is creating a new whirlwind in the Chinese e-commerce market, will focus on explaining its unique sales strategy and approaching the secrets of its success.
According to Chinese business media LatePost, Pinduoduo plans to release an app for the US in mid-September as a cross-border e-commerce platform, and is looking for sellers in various categories. It seems that.
In this way, in the future, Hamada is showing a move to focus on cross-border e-commerce with the United States as a foothold. Compared to the Alibaba Group and JD.com, it is a late entry, but considering the rapid growth it has shown in China so far, the future is also exciting.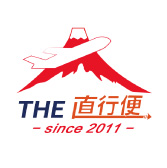 Until the end Thank you for reading!