What is the difference between distribution warehouse and distribution center? Explanation of roles, types, advantages and disadvantages
Many companies would like to outsource their logistics operations to improve efficiency or concentrate on their core business.
However, there may be many people who do not understand the role of distribution warehouses, or do not know how much work can be outsourced, and are not moving forward.
Difference between distribution warehouse and rental warehouse
The role of the "distribution warehouse" introduced this time is different from the "rental warehouse" that rents out the warehouse itself.
In this articleFrom the basic overview of a distribution warehouse, the difference from a distribution center, the roles of each, and the advantages and disadvantages of outsourcing distribution operations Please refer to it. .
Unlike distribution warehouses, rental warehouses that rent out warehouses use a lease agreement, so there is no need to register as a warehousing business, which is required for distribution warehouses (business warehouses).
Furthermore, with a rental warehouse, it is only necessary to check the arrival and departure of packages and manage the entire facility.
In other words, a rental warehouse literally only rents "space" to people who want to rent it, and the tenant has to do all the actual management. Also, unlike distribution warehouses, the required standards are not strict.
The rapid growth of EC (electronic commerce) will change the logistics and warehousing industry
In recent years, the Japanese EC industry has been growing rapidly, led by Amazon. Moreover, the rate of e-commerce in Japan (ratio of e-commerce (EC) to all commercial transactions) is still said to be less than 10%, so it is expected to continue growing in the future.
Distribution warehouses don't just store productsMore and more companies are offering specialized services for e-commerce companies as added value. For example, We offer optional so-called "services" such as taking pictures, measuring sizes, and creating manuscripts for product images.
In the future, as the EC rate rises, the number of distribution warehouses specializing in EC will increase. Among them, "Fulfillment by Amazon (FBA)" provided by Amazon is particularly famous.
Distribution warehouses, which were not generally known until now, have become so familiar that even beginners in the product sales business may use them due to FBA.
Distribution warehouses have various roles other than "storage"
In the first place, "logistics" isMeans the flow of goods (things). There are various processes from when the product enters the warehouse until it is actually delivered to the delivery destination.
Many people imagine a distribution warehouse as a facility for storing products. have a working role.
For this reason, we often handle other companies' products, so in order to operate a commercial warehouse business, strict standards (strength of outer walls and floors, fire resistance and fire prevention standards) are established according to each facility and facility. must be registered under the Warehousing Business Act. Logistics warehouses are also classified into "storage tank warehouses" and "dangerous goods warehouses" depending on the goods they keep.
In the past, it was common to store and manage products in their own warehouses, but as maintaining warehouses requires a lot of time and money, more and more companies are outsourcing warehouse operations to specialized contractors. I was.
Difference between distribution warehouse and distribution center
Distribution Warehouse isBasically refers to a warehouse for the purpose of storing goods. On the other hand, a distribution center is a general term for a base that supports distribution, so the general term for a facility that also has the function of a distribution warehouse is a "distribution center."
Because there is a DC (distribution center) for the purpose of storage in the "types of distribution centers" introduced next, it may be the cause of confusion between the two.
Four types of logistics centers
Distribution centers are divided into several types according to their characteristics and functions. Here,
DC (Distribution Center)
TC (Transfer Center)
PDC (Process Distribution Center)
FC (Fulfillment Center)
I will explain the four.
DC (Distribution Center)
DC (distribution center) is often called "inventory type distribution center" in Japanese, A distribution center that acts like a distribution warehouse used to store goods. . If you keep the products in stock, you can respond to sudden delivery requests from customers, so it can be a general distribution warehouse used by wholesalers.
Inventory management is required within the DC, and many tasks such as picking, sorting, and shipping are required.
TC (Transfer Center)
TC (Transfer Center) is different than DC with stock Since the goods received are sorted by destination and shipped without storage, in Japanese it is " It is called a transit-type distribution center.
Because we don't have inventory, we have the advantage of keeping equipment to a minimum, but it takes time to deliver, and we need to cooperate with various places to proceed without delay
As an industry where TC is often used, it is often used in supermarkets, convenience stores, large-scale mass retailers, etc.
PDC (Process Distribution Center)
PDCs(Process Distribution Centers)arecalled distribution processing and inventory distribution centers in Japanese, and were introduced in the role played by a distribution center (warehouse)Type with strength in "distribution processing" distribution center.
The DC (distribution center) I introduced earlier is equipped with facilities that enable distribution processing with higher added value, and it supports advanced distribution processing such as processing of fresh fish and meat, and assembly of electronic parts and personal computers. increase.
In order to handle advanced distribution processing, distribution center facilities are required to have dustproof equipment, production lines equipped with temperature and humidity control functions, and personnel allocation.
FC (Fulfillment Center)
FC (Fulfillment Center) is mainly used in EC and mail order sites such as Amazon and Rakuten, A type of distribution center with a fulfillment service function, from accepting orders to handling returns and exchanges is.
In addition to the functions of the DC, we undertake general operations that are essential for online shopping. In particular, I think that many people who sell on Amazon use "Fulfillment by Amazon (FBA)" provided by Amazon.
Because the shipping destination of FC is often general customers (BtoC warehouse), the number of shipments is large, and the number of man-hours is also increasing proportionally. Although the overall number of man-hours increases, the logistics system becomes simpler than a B2B warehouse.
Therefore, robots are introduced to reduce costs and AI technology is introduced to improve efficiency.
Role of Logistics Centers (Warehouses)
I introduced that distribution centers (warehouses) are not only used to store products, but also have various roles. Here mainly About the role of distribution warehousesThe following eight are introduced.
Receipt
Inspection
Storage
Distribution processing
Picking
Sorting
Packing
Outbound
Let's take a closer look at each role.
Receipt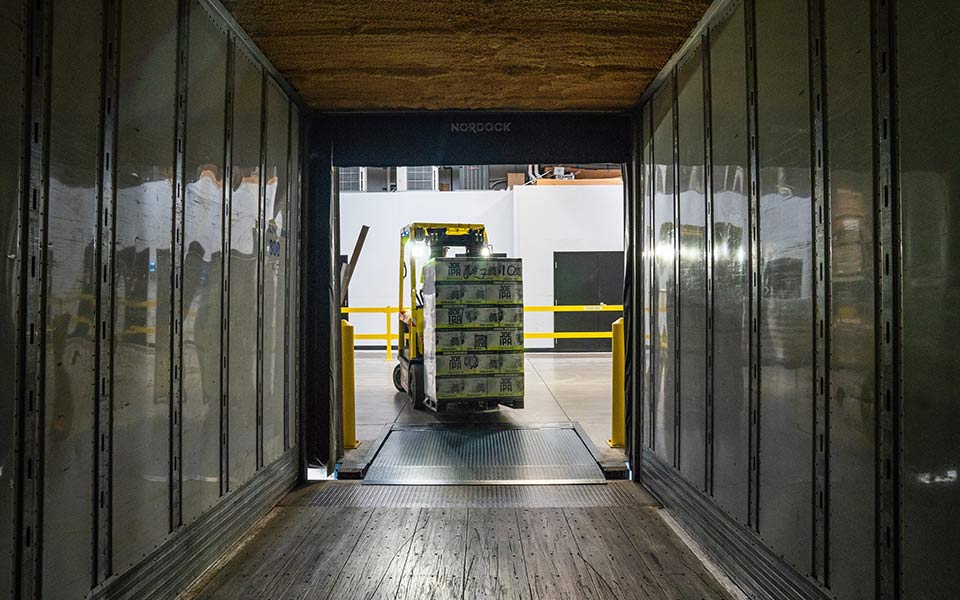 What is receipt"The work of storing goods in a designated place in the warehouse and recording the quantity". Inventory management is particularly important in warehousing, where the quantity received and the quantity issued must match.
For this reason, many companies have introduced an "inventory control system" to strictly manage the quantity of products in the warehouse and prevent mistakes in confirming quantities.
In the inventory management system, Microsoft's spreadsheet software "Excel" can be used as long as the quantity and number of products are small, but if there is inventory work on a daily basis, it is necessary to reduce the work and mistakes. Many companies are using it for that purpose.
In particular, in order to improve the efficiency of "inspection work", which is often performed at the same time as "warehousing", there are automatic recognition systems using barcodes and inventory management systems that combine other functions.
For example, if you are running your own e-commerce site, having a system with a function that automatically updates the inventory when you receive an order can greatly reduce the hassle of indirect work.
Inspection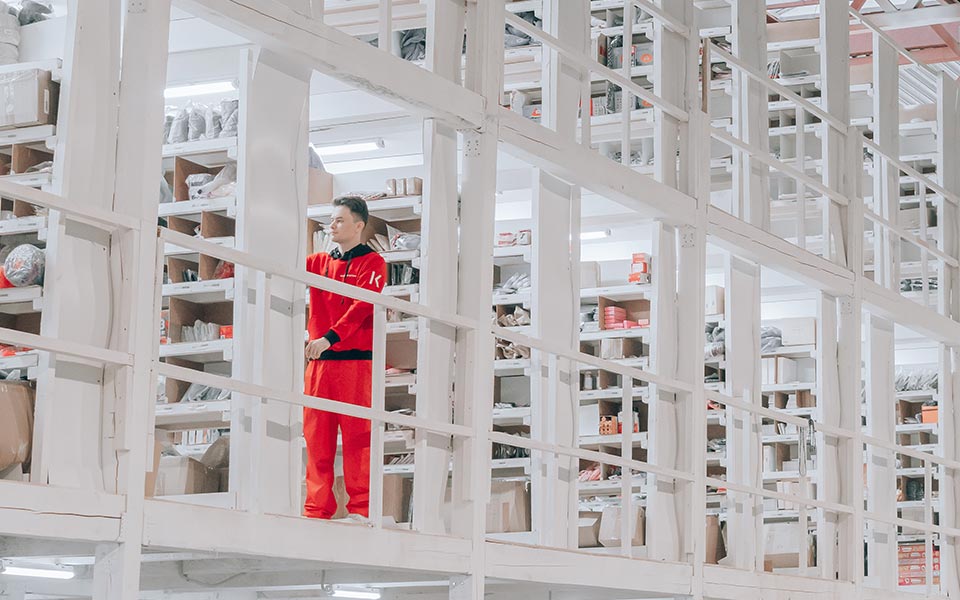 At the same time as the "receipt" is"inspection work". Inspection work is mainly
Check the product name, etc., and make sure there are no mistakes in the received product
Whether the received quantity is the same as the ordered quantity
Whether specifications such as color are correct
Unpack and check for defective products
Check these items. If the goods are inspected at the time of receipt, even if the wrong goods are received, the problem can be detected in advance and the supplier can be contacted smoothly. It can also be used to prove that defects such as damage did not occur in the distribution warehouse.
Storage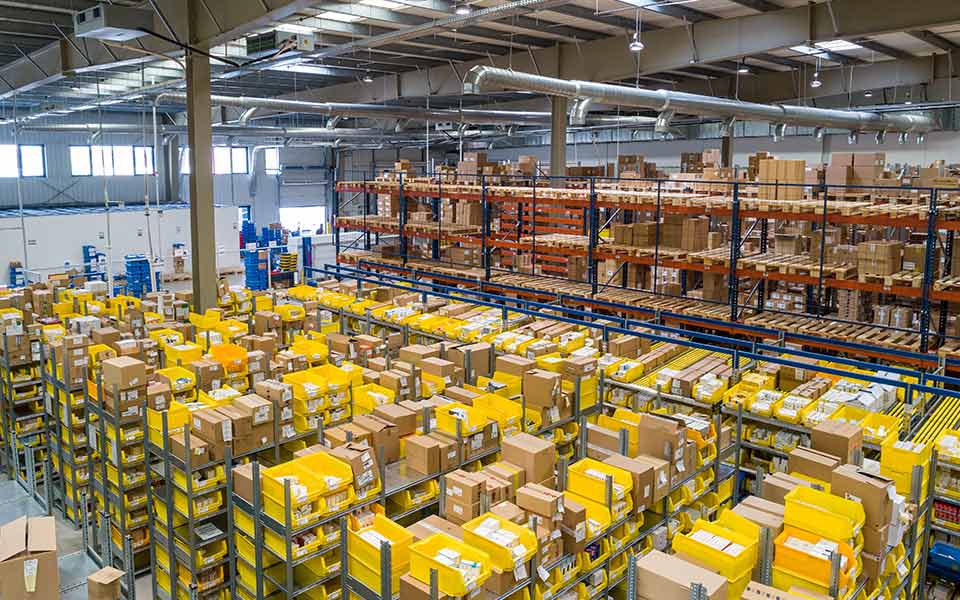 As an important role of distribution warehouse"custodian". Among the roles played by distribution warehouses, there is a method called "location management" that decides the location of products in the warehouse in order to efficiently perform operations from warehousing to shipping. For location management
A "fixed location" that assigns an address within a warehouse
"Free location" to store in a vacant place in the warehouse
"Double transaction" that combines the above two methods
There are three types of methods listed above.
We use different location management methods depending on the size of the warehouse, the seasonality of the products, and the frequency of replacement. As for how to place the products, there are two ways to place them, depending on the size of the cardboard: ``flat pallets on the floor'' and ``racks''.
Distribution processing
Among the roles played by distribution warehouses"Distribution processing" refers to processing operations that improve the convenience or add value of products. For example,
Refill OPP bag
Replace price tag
Attaching and removing tags
Packaging products
, etc. For fabless companies that do not have their own factories, distribution warehouses that can handle distribution processing are a means of obtaining high added value, as production processing cannot be done on the production line.
Picking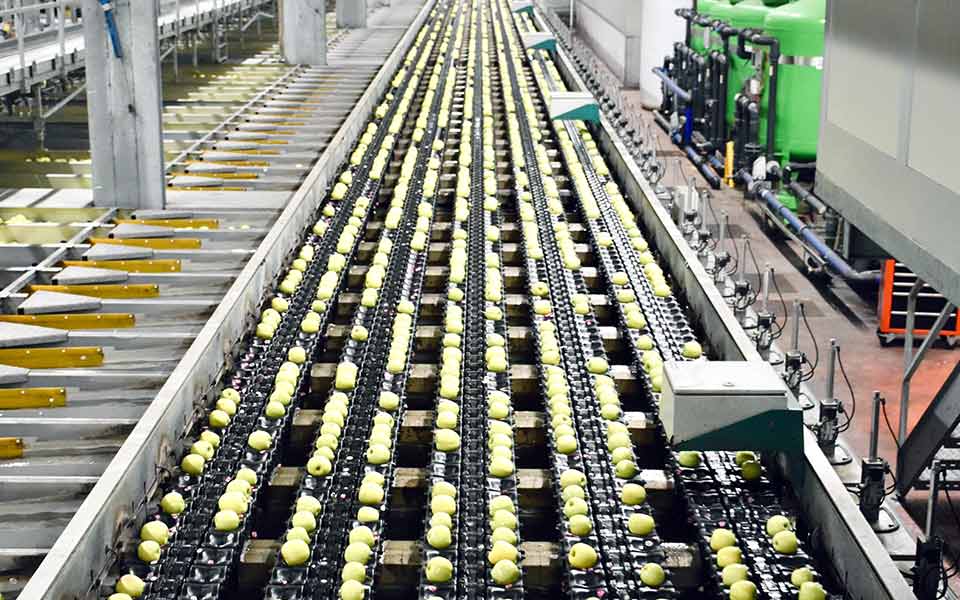 "Picking" refers to collecting each product from the storage location to the shipping location according to the shipping instructions for the ordered products. There are two main types of picking work, collecting and shipping products by destination"Grab and pick", or collect them by product and sort them later
The bigger the warehouse, the more distance you will have to move within the warehouse.
Recently, there are more examples of applying complete automation systems by robots to picking work.
Sorting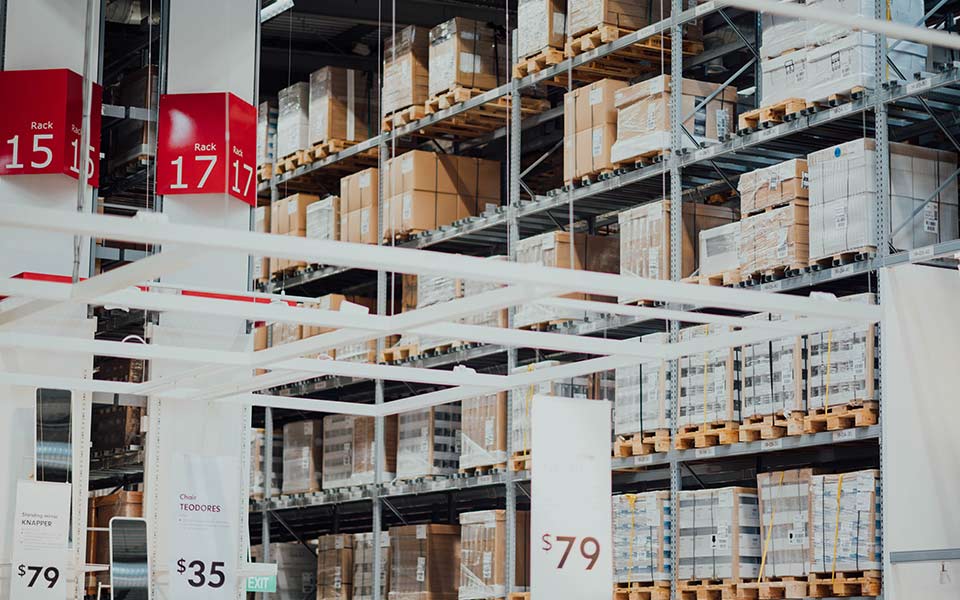 Items collected by pickingSort by destination. If you make a mistake at this sorting stage, you will end up shipping the product to the wrong place.
It is the same with picking, but in order to sort efficiently, it is important to know what kind of products are in which places and how to move to collect the products in the shortest possible time.
Therefore, it can be said that location management, which determines storage conditions, is particularly important in terms of improving the efficiency of distribution warehouse operations.
Packaging
In order to deliver the products sorted by destination to the destination, Final packaging. If the final packaging is incomplete, the product may be damaged during delivery, or the product inside may be subject to impact, resulting in complaints.
Therefore, in order to prevent unnecessary troubles, we select the appropriate packaging materials for each product.
Delivery
Once the final packaging is complete, complete the required documents and Delivery and shipping operations for each customer. At small-scale distribution warehouses, each item is manually loaded onto trucks, but at larger scale, automatic conveyors and automated guided vehicles are used.
After shipping, issue a tracking number for each package so that the sender and receiver know the status of the item.
Advantages and disadvantages of using a distribution warehouse
So far, we have looked at the overview and role of distribution warehouses. Distribution Warehouse Let's take a closer look at the advantages and benefits of using it.
Benefit 1: Cost reduction
One of the advantages of using a distribution warehouse is Cost reduction. If you store and manage in your own warehouse, fixed costs such as land costs and system introduction costs will be incurred. Since the company's own warehouse cannot flexibly change the storage location depending on the amount of distribution, it may fall into the red in the season when the amount of goods decreases.In addition, there are many indirect costs and troubles such as maintenance of equipment and management of human resources.
By outsourcing the logistics warehouse, you can save a lot of time and money. In addition, if the volume of goods increases in our own warehouse, we will need to undertake large-scale measures such as expansion of the warehouse. available.
Benefit 2: Business centralization
If you don't manage your distribution warehouse in-house, you can concentrate the cost and effort that would otherwise have been spent on other businesses. Development and planning can be managed in-house, and intermediate processes including production can be outsourced to distribution warehouses.
For start-ups with little capital or a few elites, focus on their own business.
Disadvantages ①: Cannot accumulate logistics know-how
At first glance, using a distribution warehouse seems to have many advantages, but of course there are disadvantages. One of them is "I can't accumulate logistics know-how". As introduced earlier in "The role of distribution warehouses", location management of products in warehouses can significantly reduce costs and improve efficiency.
Know-how from improving the efficiency of warehouses is accumulated as in-house logistics know-how.
Therefore, let's decide whether or not to use a distribution warehouse in light of future company policies.
Disadvantage ②: Information is not provided in a timely manner
If you have your own warehouse, you can immediately check the status of the products in the warehouse in the event of a sudden problem, but in the case of distribution warehouses, you cannot immediately check the inventory status.
So you can't check the information in a timely way is a disadvantage.
Summary: Logistics centers have a wide variety of uses, so choose the type that suits your company according to your purpose!
As we have seen so far, the role of a distribution warehouse is only part of the function of a distribution center. Logistics centers are also changing the content of their services to adapt to the changing times.
In the future, if you are considering outsourcing your logistics functions, let's carefully identify and consider the logistics center that suits your purpose.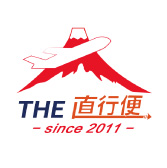 Until the end Thank you for reading!