[D2C system] Guide to automatic ordering with BASE/Shopify API linkage

This time, due to the version upgrade (official version) of D2C Sys,
We have added a new function for BASE/Shopify API linkage, so we would like to show you how to use it.
Benefits of BASE/Shopify API integration
■ It is possible to automate business by automatically importing order data
■ Products can be registered all at once, improving operational efficiency
■ Shipping information is automatically reflected and sent automatically, reducing data entry work
5 steps from API linkage to ordering with THE direct flight system
STEP1: API connection method
>BASE
▼Click here for API connection method
Please tell me how to link with BASE stores
>Shopify
5▼Click here for API connection method
Link with Shopify stores Please tell me how
STEP2 : Import products
▼ Click here for product import flow
How to import product information
STEP3: Supplier and pegging
By linking with a supplier, automatic ordering becomes possible! 5
▼Click here for details
I want to set a purchase URL, what should I do?
STEP4: Import order data, place an order
There are two ordering methods, one is "automatic ordering" and the other is "manual ordering".
If you turn on "auto order", the order data will be synchronized and the order will be placed automatically.
In the case of "manual order", the order is taken in and placed manually.
▼Click here for details
I want to place an order via API linkage< /p>
STEP5: Automatically reflect shipping information
After the product is shipped, the shipping information will be automatically reflected in the BASE/Shopify store.
How to Bulk Add Products to a Store
If you log in to the D2C system and click the [Bulk register to store] button on the product detail page, you can register the product to the linked store.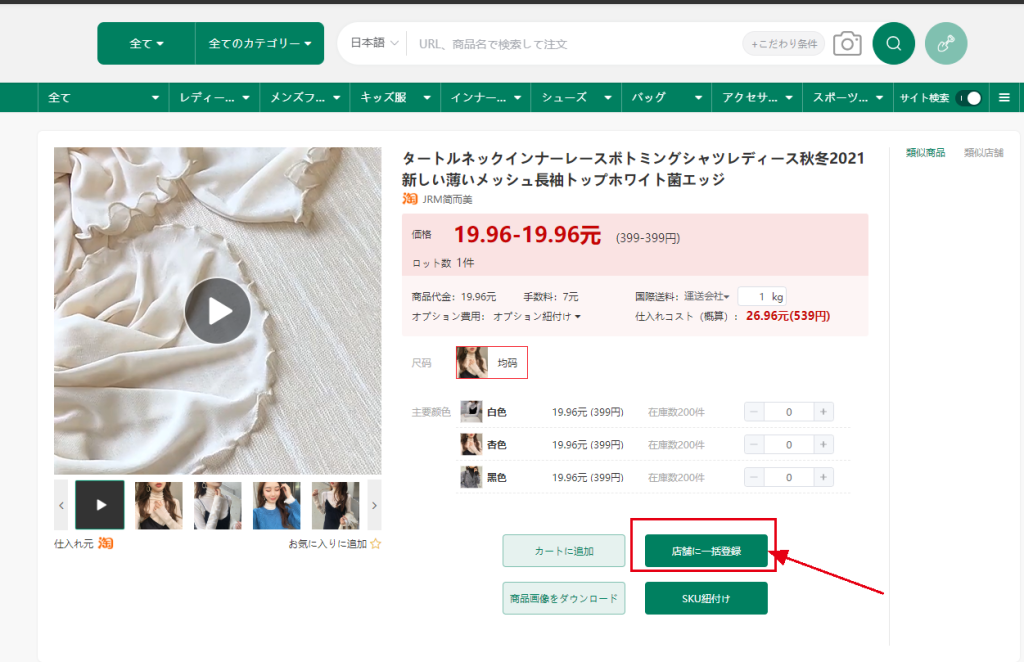 The use of this function is free, so please try it out and make use of it!
THE Direct Flight
SNIFF GROUP