THE direct flight system update (08.18)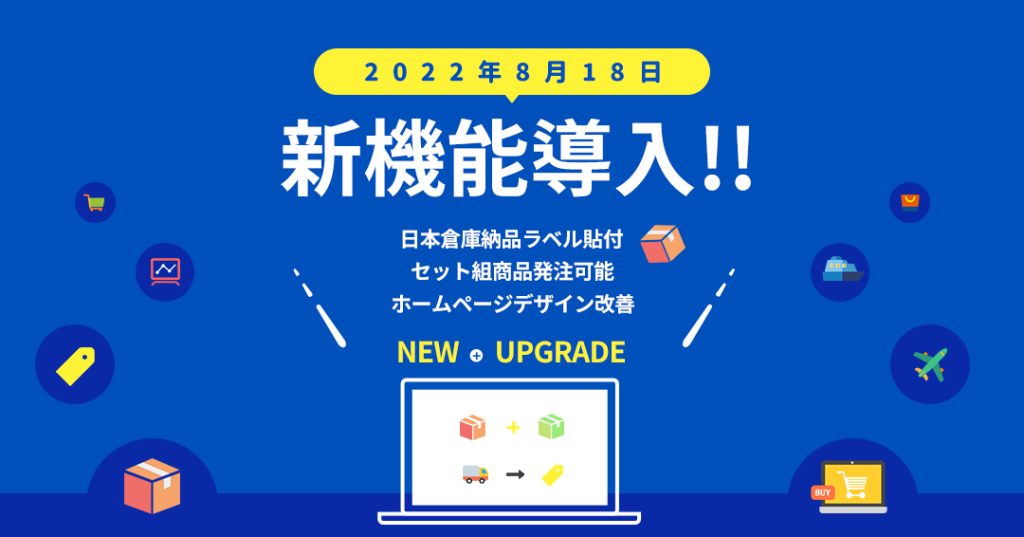 We would like to express our sincere gratitude for your continued support.
Today, we would like to inform you about a new function that has already been released for the direct flight system.
▼New features
Addition of product set function
Addition of delivery label function for Japan warehouse
▼Release Time
Thursday, August 18, 2022
▼Features Overview
Product set function
It is now possible to pack and ship two or more products, including OEM products, as one product.
Japan warehouse delivery label Features
On the B2B system, it is now possible to upload product and box labels when delivering to a Japanese warehouse (other than Amazon).
If you upload 1 SKU once, you don't need to upload again, and your work efficiency will increase!
Update homepage span>
You can check the product sales management menu on [My Page] on the toolbar.
 [User name] on the toolbar allows you to check help, member information management, etc.
 To return to the TOP page, click on the THE direct flight logo.
Click here for details
D2C:https://s.theckb.com/d2c/article/2/19
B2B: https://s.theckb.com/b2b/article/2/19
THE Direct Flight
SNIFF GROUP